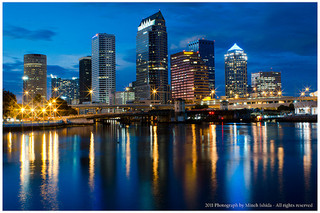 Finding the best IT companies in Tampa Bay isn't easy.  If you aren't familiar with IT language or comfortable with computers, searching for the right company can be difficult.  Even if you are familiar with IT services, you might not have the time to update existing software and install new applications.  Our IT services give you an understanding of how your computer actually works and saves you time by doing the services for you.  We also provide security for your home and business computers.  Your computer's performance and safety are our only concerns.
At Value Automation, we speak geek.  We are quick and efficient with installing, uninstalling, and updating software applications.  We can set up your home or business network to maximize protection of unauthorized use on your computer.  Where is the Best IT company in Tampa Bay?  Contact us and find out.
Contact Us
Need home or business computer services in Tampa, Clearwater, and St Pete?
Call one of the best IT companies in Tampa Bay at 813.704.0302.
Contact Us
We offer:
Business Computer Services

Computer Networking Services

Information Technical Services

Computer Software Installation

as well as Laptop and Desktop Management Services.
The best IT companies for your home or your business technical needs will provide you with the expertise and know-how to address your everyday needs.
You never know when your IT system might have a problem. You have to worry about keeping your antivirus up-to-date and scanning on a regular basis. You need to regularly run data backups and understand how to perform recoveries if necessary. You need to perform software installations and understand what the applications can and cannot do. You have to know how to install, monitor, and maintain your network(s). You need to be able to connect and disconnect hardware. The list goes on and on. Where do you find either the time or the resources to deal with any potential IT issues as they crop up? By hiring the best IT company in the area.
Value Automation is one of the best IT companies in Tampa, Clearwater, and St Pete. We offer services which ensure that your computers, peripherals, and network are in tip-top shape and operating efficiently. We give homeowners like you and companies like yours the peace of mind knowing that their computer systems are in expert hands. We can handle all of your technological needs. And one of your most important needs is making sure that your networks are secure and impervious to cyber threats.
It's not just corporations and government entities facing cyber threats nowadays. Hackers know that home and small business networks are often more vulnerable. Why? Because most homeowners and small business owners set up their networks themselves in the hopes of saving a little money instead of hiring one of the best IT companies in Tampa. They zipped through the process so as to get their internet connectivity up and running as fast as possible. What they may not have realized is that, if they don't know what they're doing, the practice is extremely risky and often results in gaping holes in security protocols.
Ask yourself if you are certain that your home or business network is secure. If you have any doubts, you need to call one of the best IT companies in Tampa area at 813.704.0302, Value Automation. We will come out to your home or business to evaluate your system for potential security issues and identify any unauthorized break-ins.
Contact us
We provide the best IT services in Tampa, Clearwater and St Pete.
Call today at 813-704-0302
Contact us
The decision to hire a local IT services company like Value Automation shouldn't be made lightly; you need to consider hiring one of the best IT companies in Tampa, Clearwater, and St. Pete . While many IT companies offer various support services, we have the expertise and skillsets necessary to meet all of your technical needs around-the-clock.
Using a professional IT company ensures that you computer system is well-maintained and up-to-date with the latest versions of anti-virus, anti-malware, personal and office-related software. We'll also take care of your audio and video needs. At Value Automation, we know how technology can help or hinder your business' overall success. We provide education and training on software applications, too.
So remember that the benefits you gain from hiring a professional IT company can only be to your advantage. With most of our clients, IT is usually not an important aspect of their business or they are not familiar with the multitude of benefits for integrating technology into their business. This is yet one more reason for hiring the best local IT company; choosing Value Automation is the best decision that you can make regarding your home or office technology. Whatever your computer-related issues may be, we can offer our services at a reasonable cost.
Contact Value Automation to talk with the one of the best IT companies
in Tampa, Clearwater or St Pete. Call 813.704.0302 today!